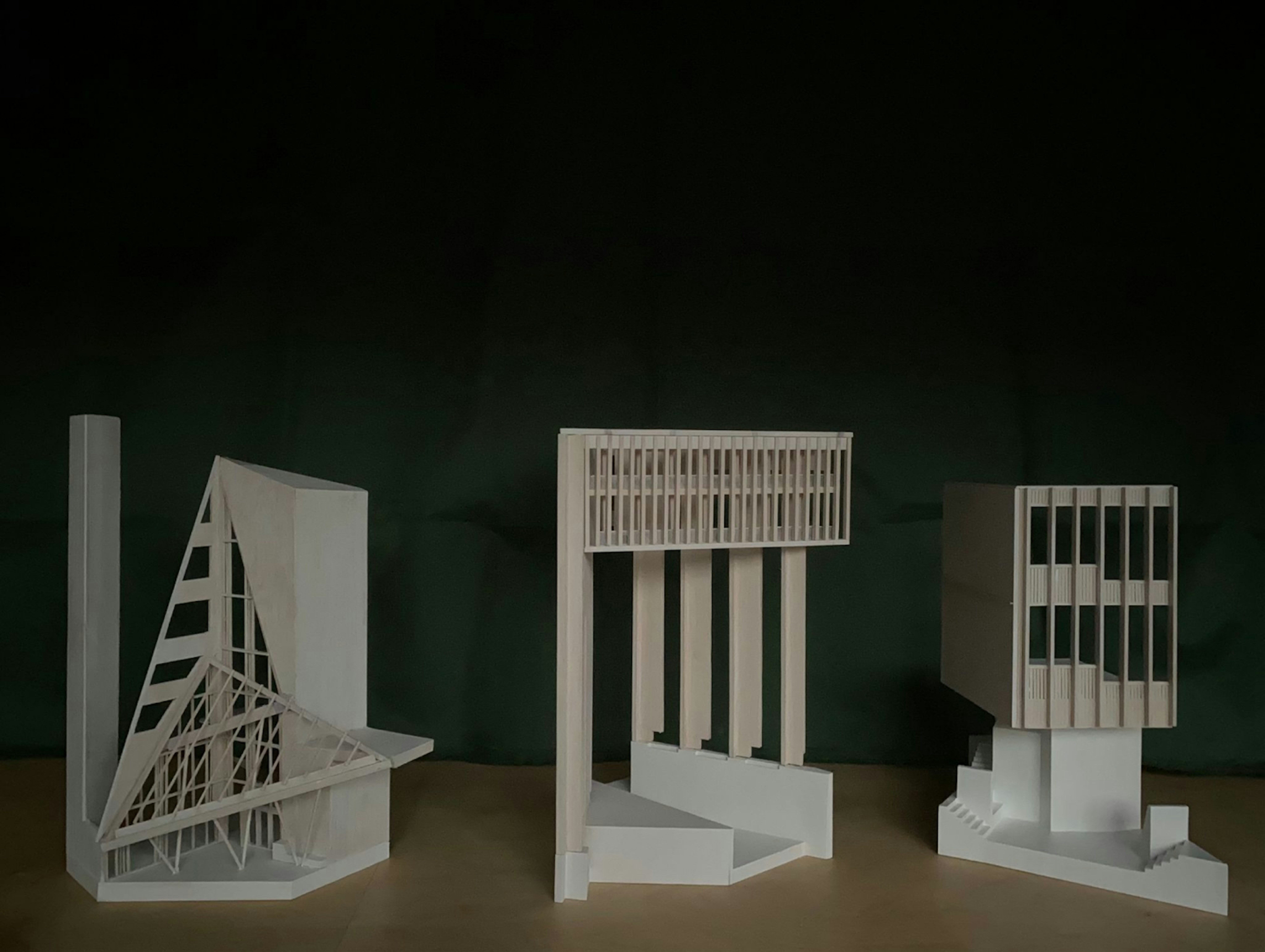 Jamie Whelan Studio is an architecture practice based between Dublin & London. The studio is committed to the creation of architecture that is embedded in the tradition of craft and making. We focus on the fundamentals – light, space, material, to help our ambitious clients realise creative solutions for their projects. Unlocking potential within existing buildings and underutilised land underpins the studio's ethos for doing more with less.
We test and develop our proposals through a variety of mediums including model making, 3D imagery, various drawing techniques and 1:1 mock-ups to help communicate the design thinking at each stage of the project. We work collaboratively with our clients, consultants and makers to test out ideas openly and in dialogue with the broader team. We love what we do, and want to share that enthusiasm and passion for creating great design throughout the design process.
The studio is currently involved in a number of private residential projects in the UK & Ireland, commercial refurbishments within the tech sector and public realm works in South London.
Jamie Whelan studied architecture at Edinburgh College of Art and Glasgow School of Art, graduating in 2014. Since then, he has worked on the design and delivery of renowned cultural/community schemes, large scale residential, commercial new build and refurbishment projects while working with award winning architectural studios throughout the UK & Ireland.
In Ireland, he worked for Murray O'Laoire Architects on projects mainly within the workplace & healthcare sectors. In London, he worked with Rick Mather Architects for a variety of prestigious clients including Kings College London and Stowe School in Buckinghamshire.
From 2016-20 he worked with Coffey Architects and oversaw the design and construction of a number of large private homes throughout the UK, multi-unit housing developments & cultural schemes including the redevelopment of the London Irish Centre in Camden.
His work has been exhibited internationally, including the Venice Architecture Biennale, The Lighthouse Gallery in Glasgow and at the Royal Scottish Academy in Edinburgh. In 2022 his work was exhibited within the Irish Pavilion at the world exposition in Dubai, as part of the Architecture of Creative Learning exhibition.
Jamie is actively involved in architectural education, and is currently an assistant lecturer in architecture at TU Dublin, having previously held a teaching role at the University of Westminster in London. He is also a regular guest critic to a number of universities in the UK and the USA.
Callista Lim
Jarek Karpik
Sandy Vile
Madeleine Kessler
Nick Elias
Catherine Blaney
David Deroo
Jacob Spence
Ross O'Connell
Mara Fetche