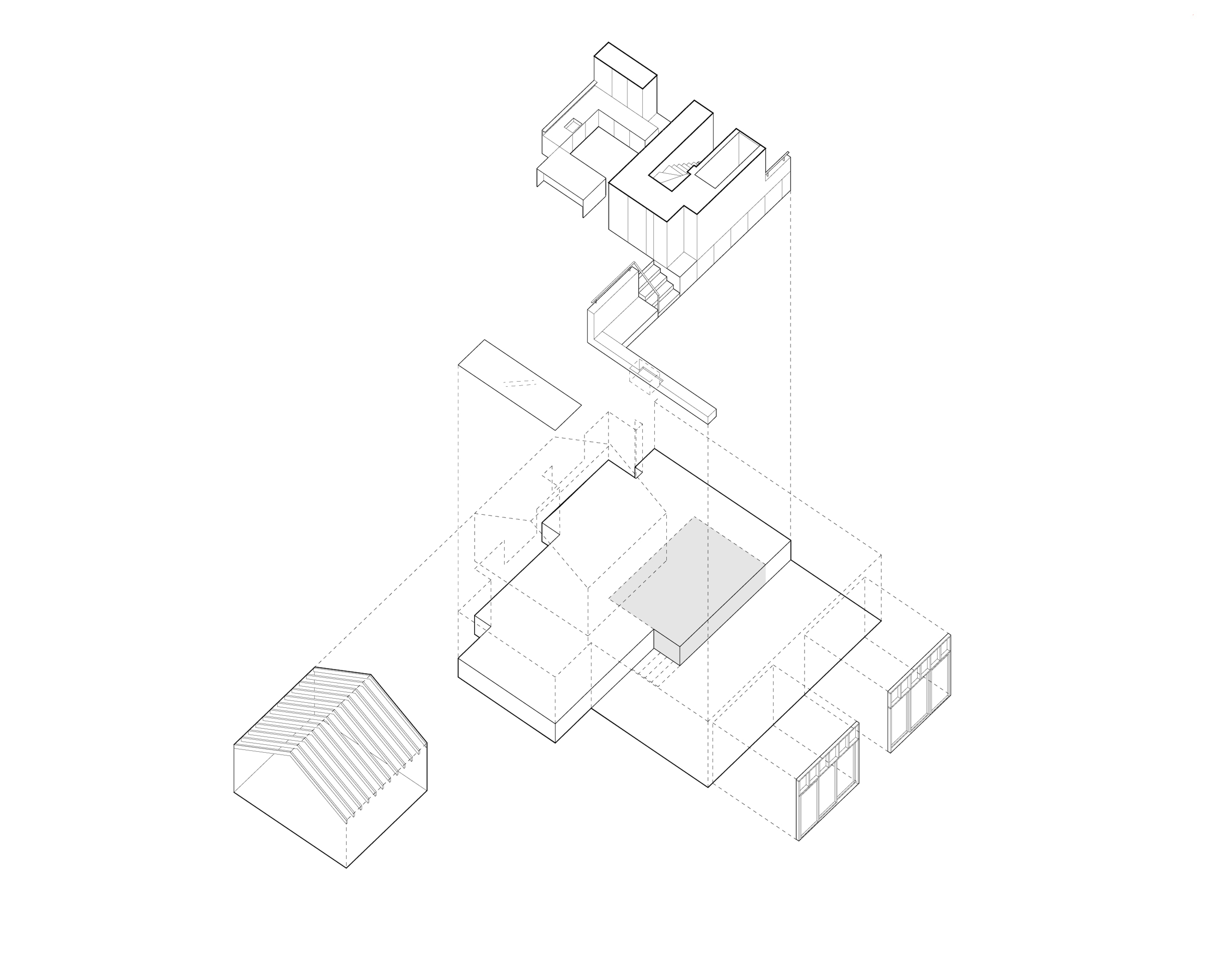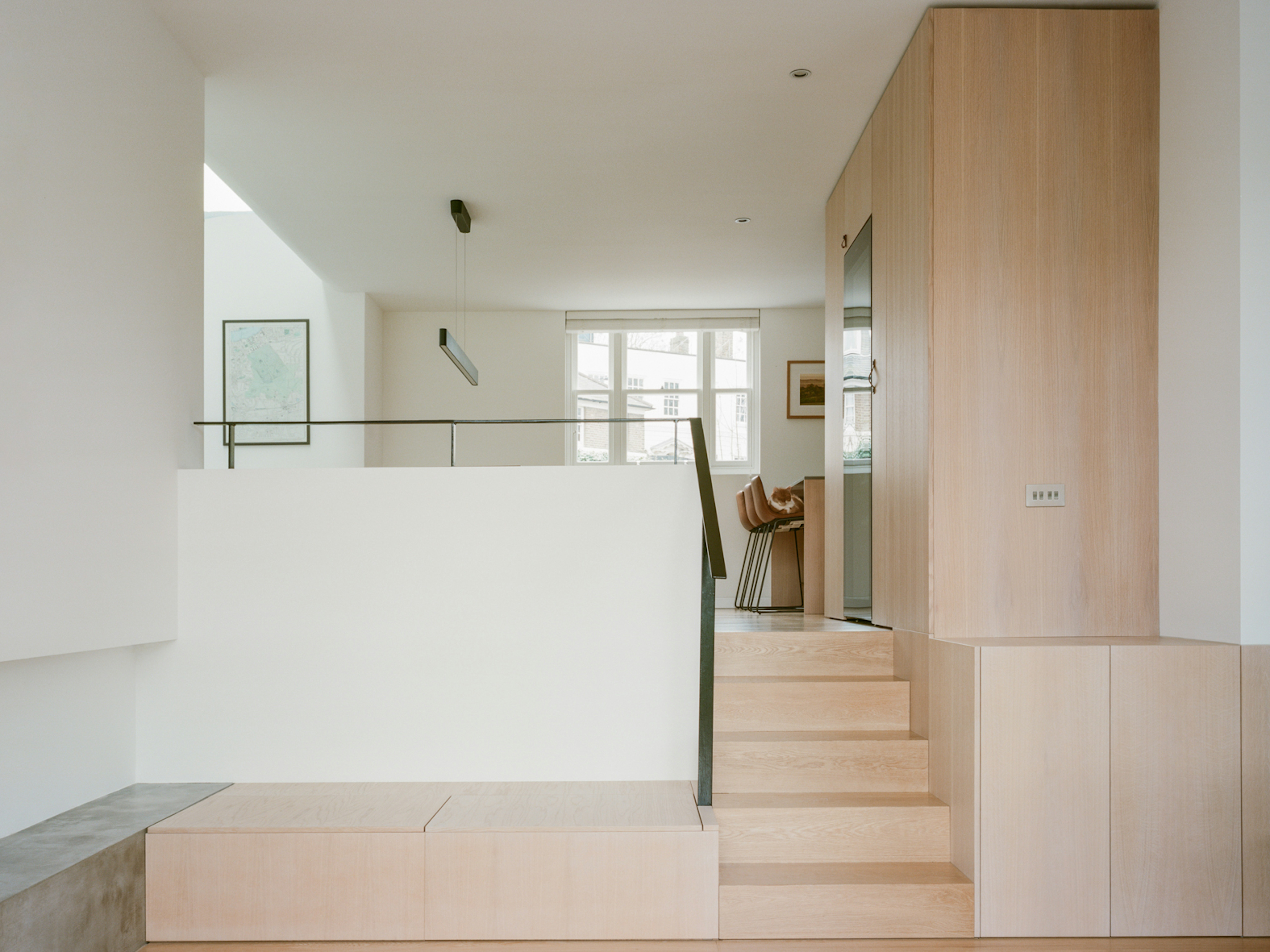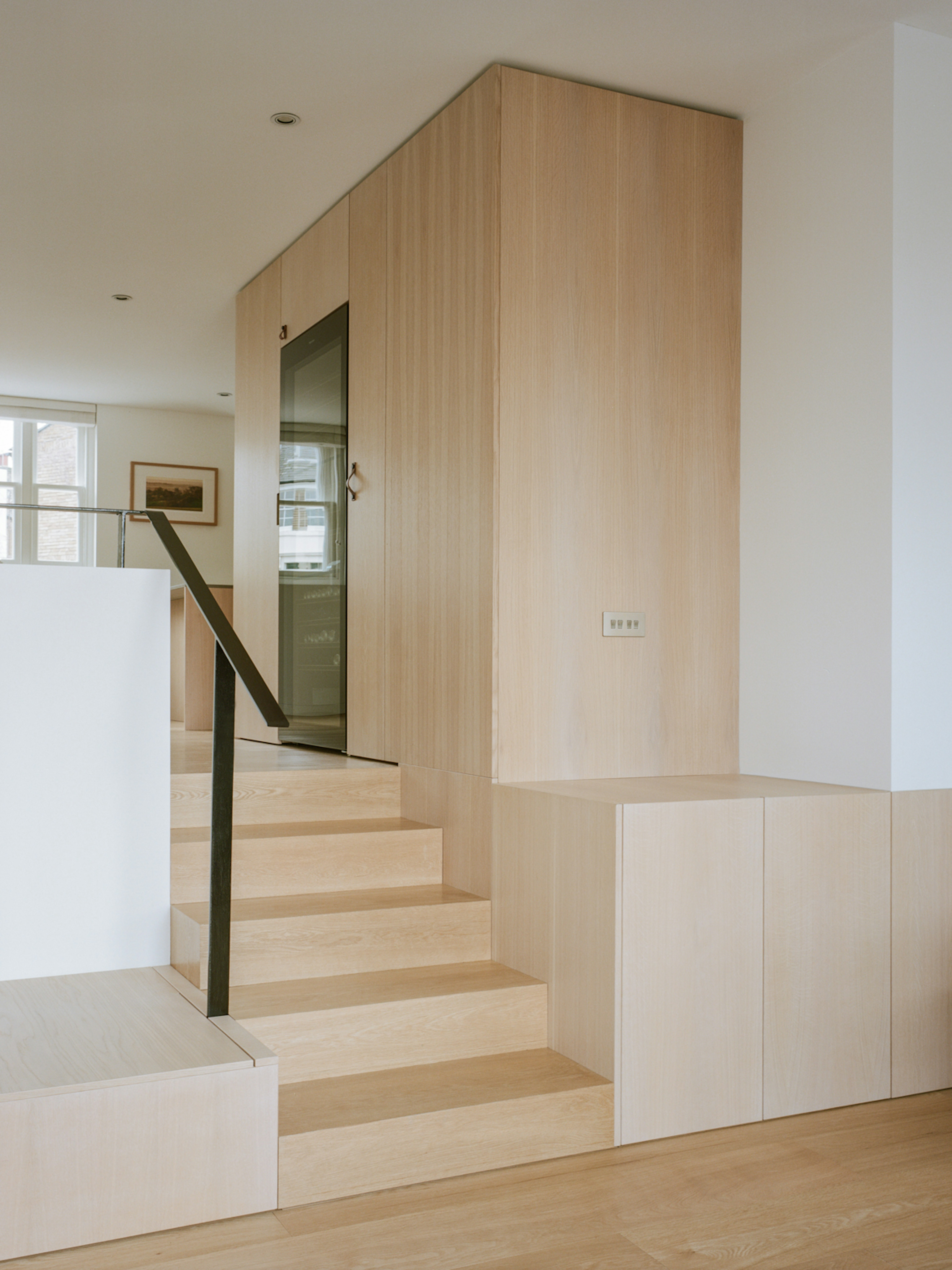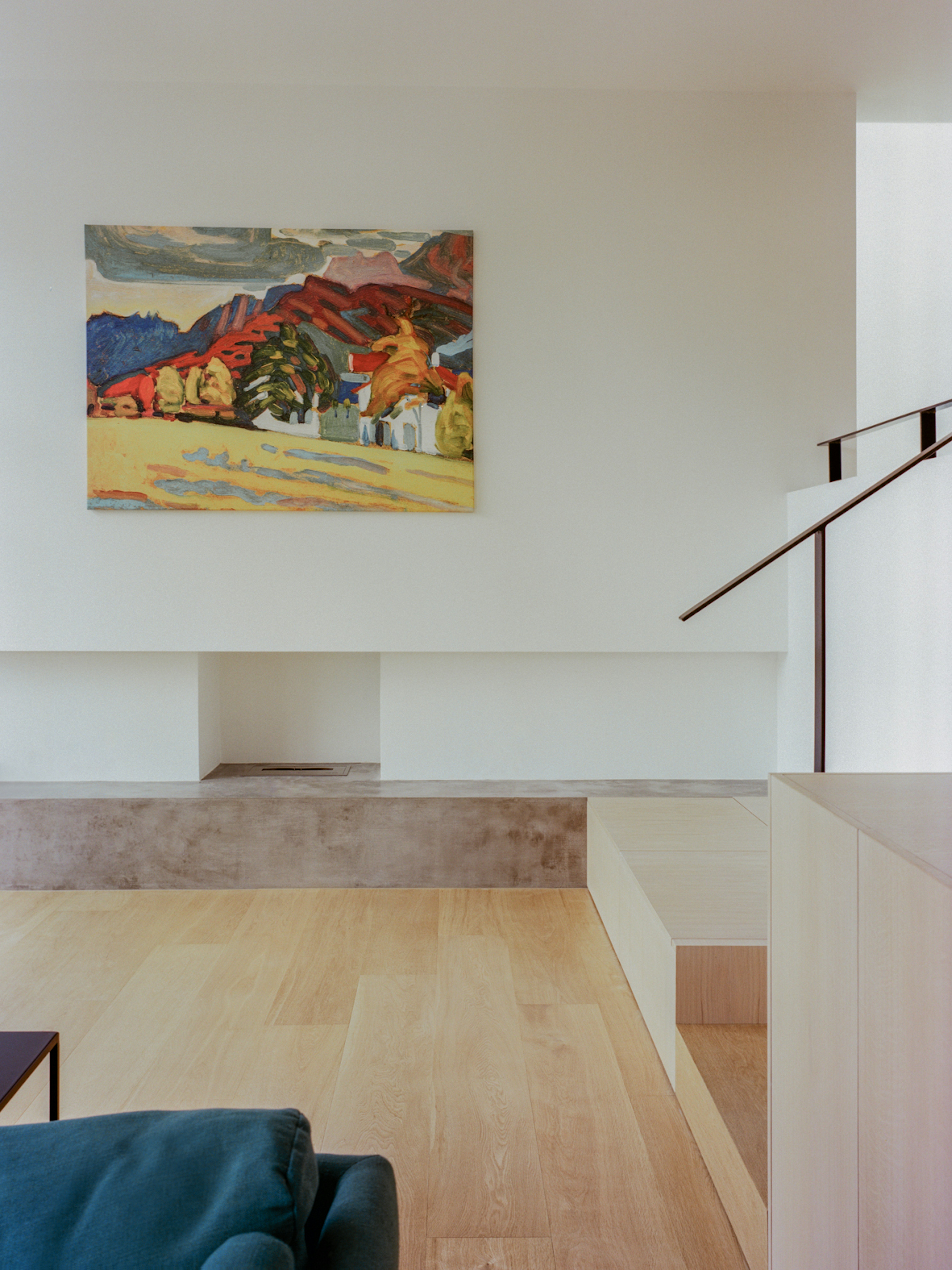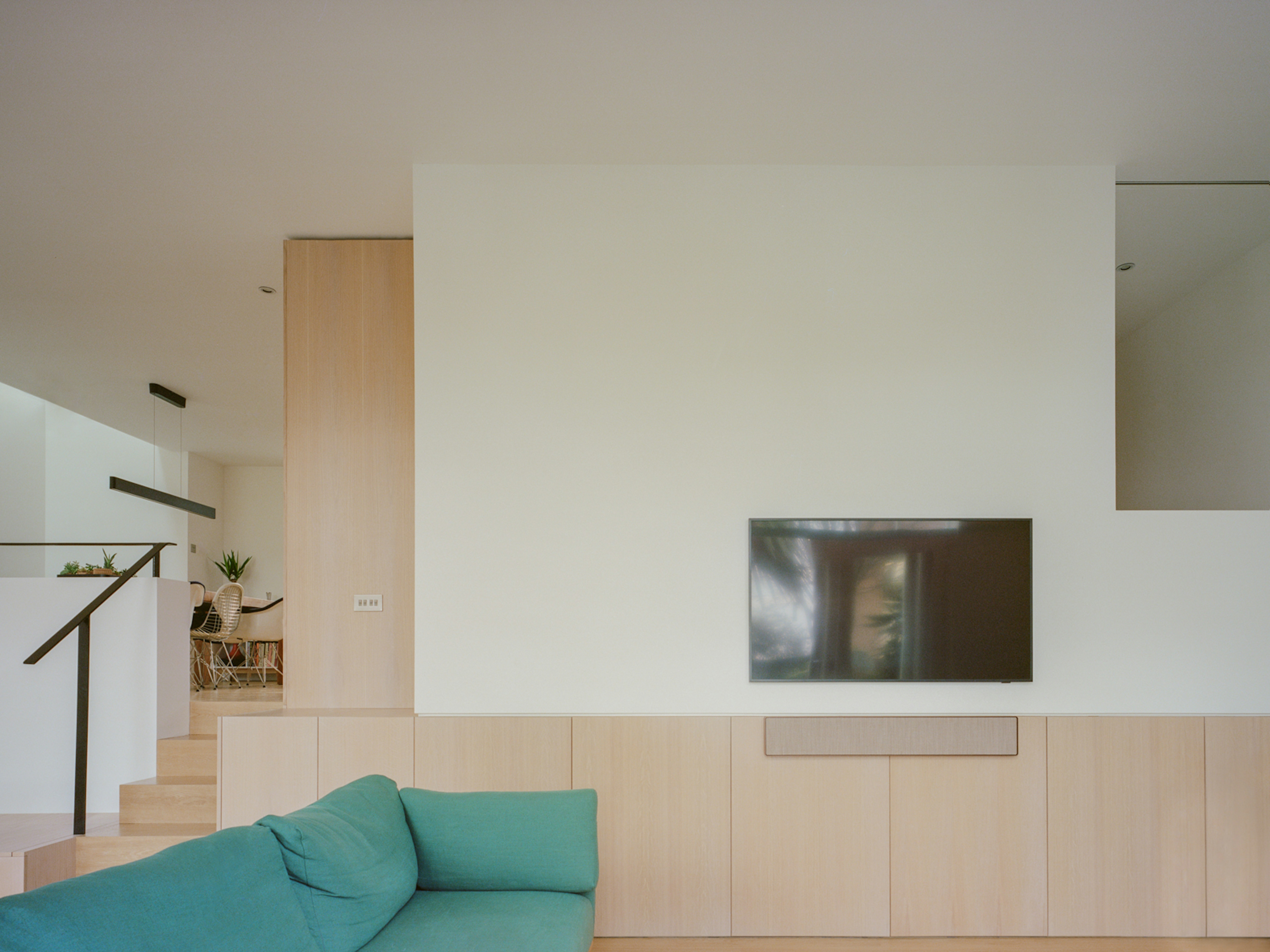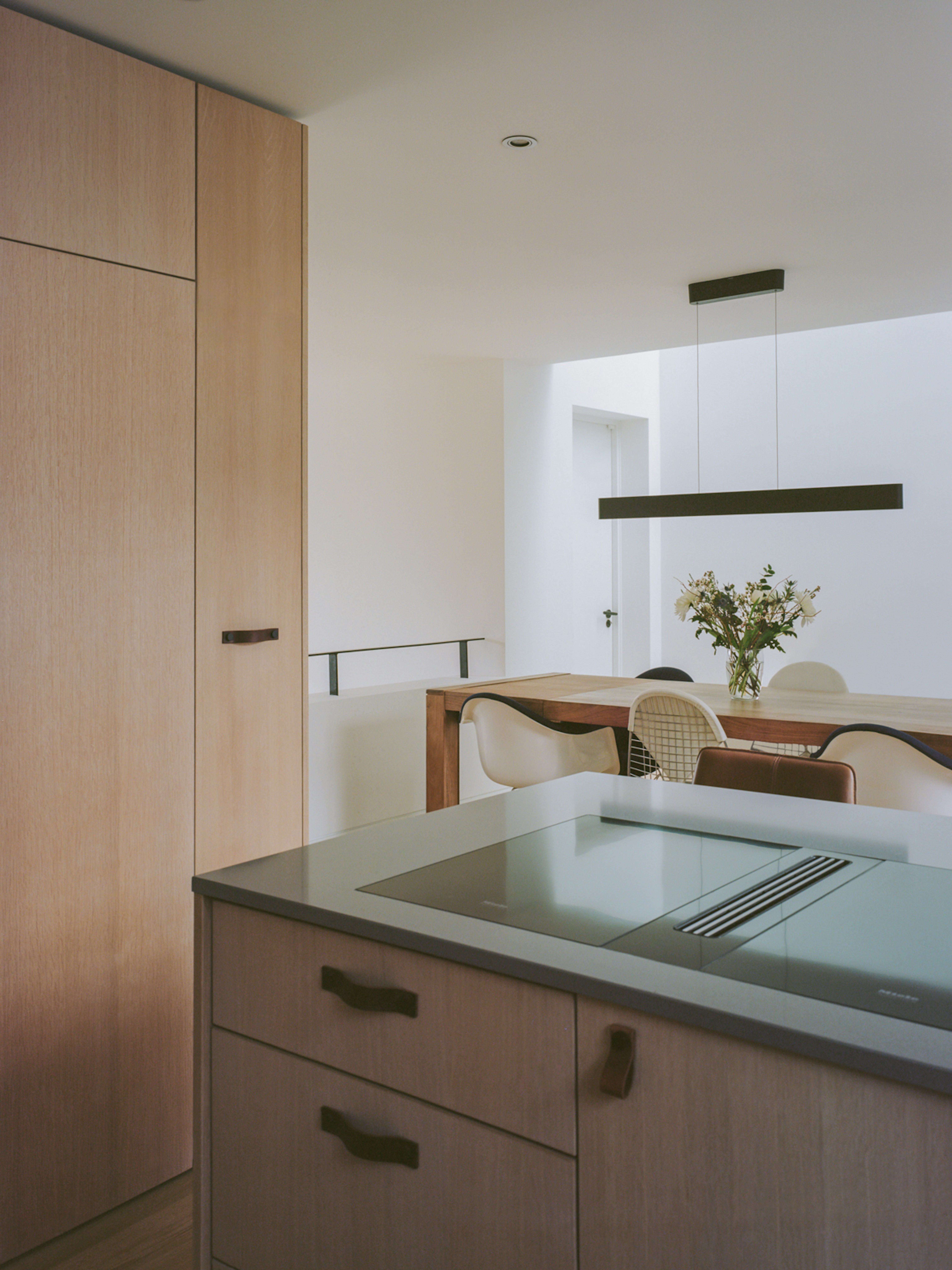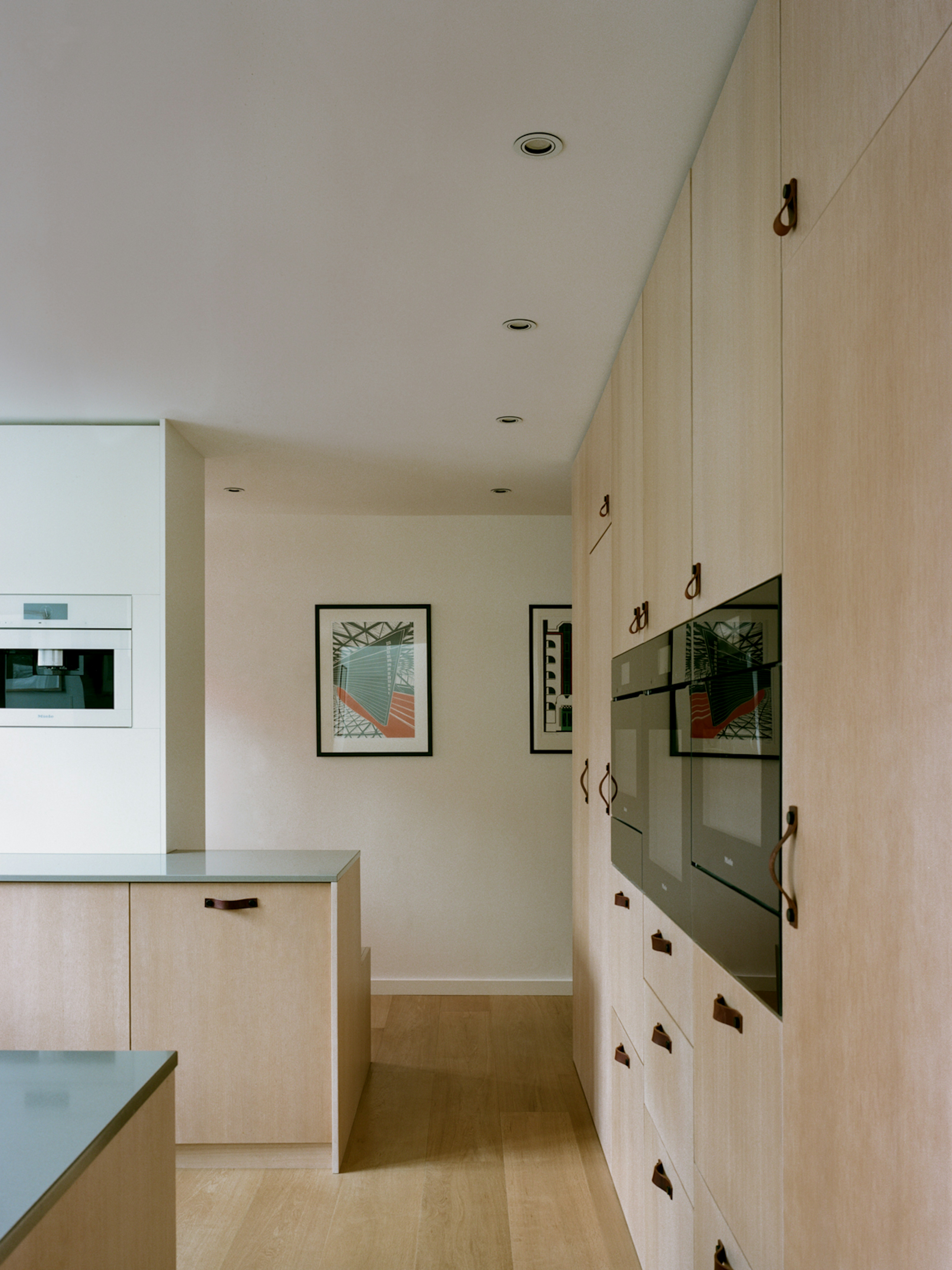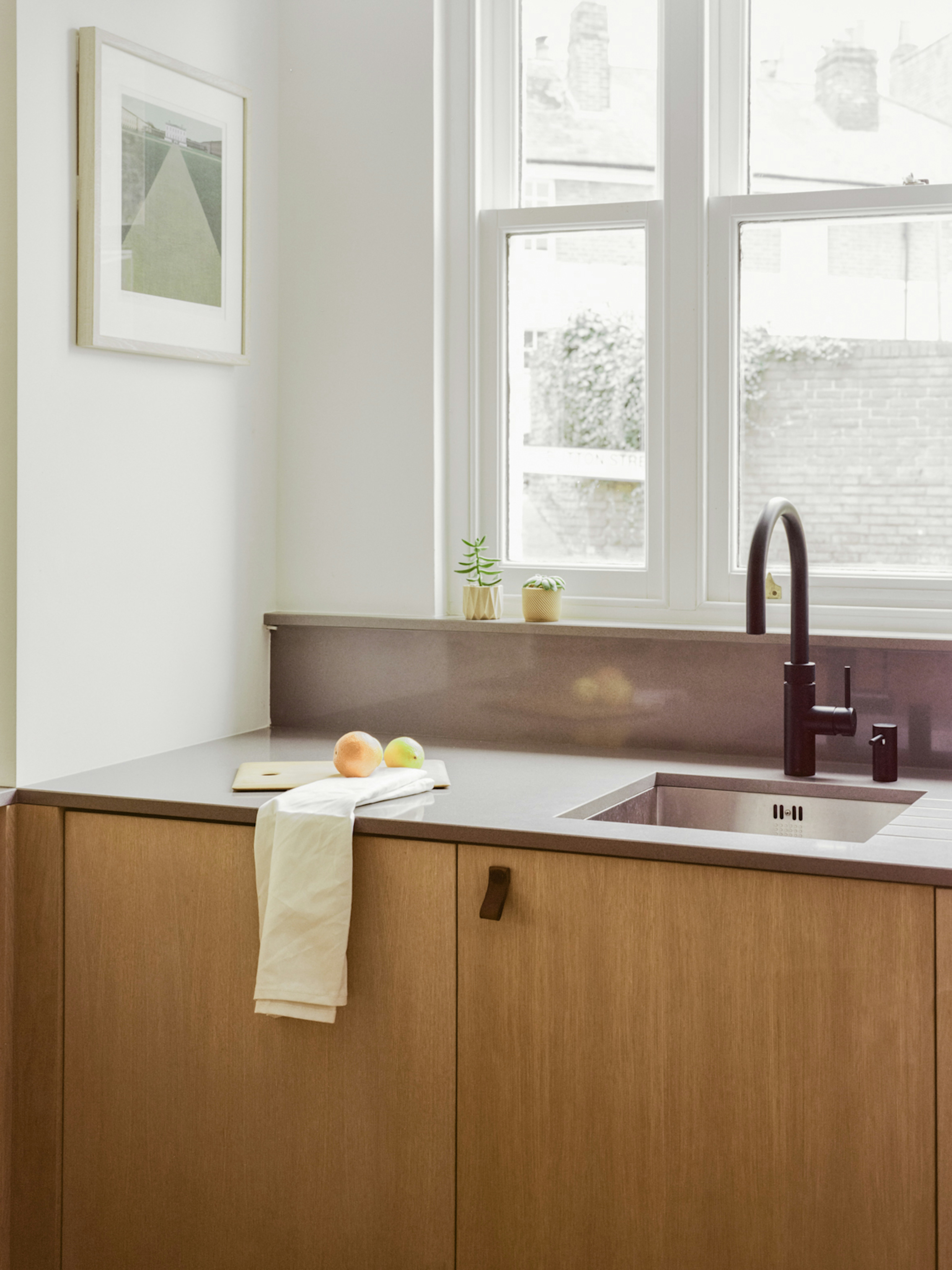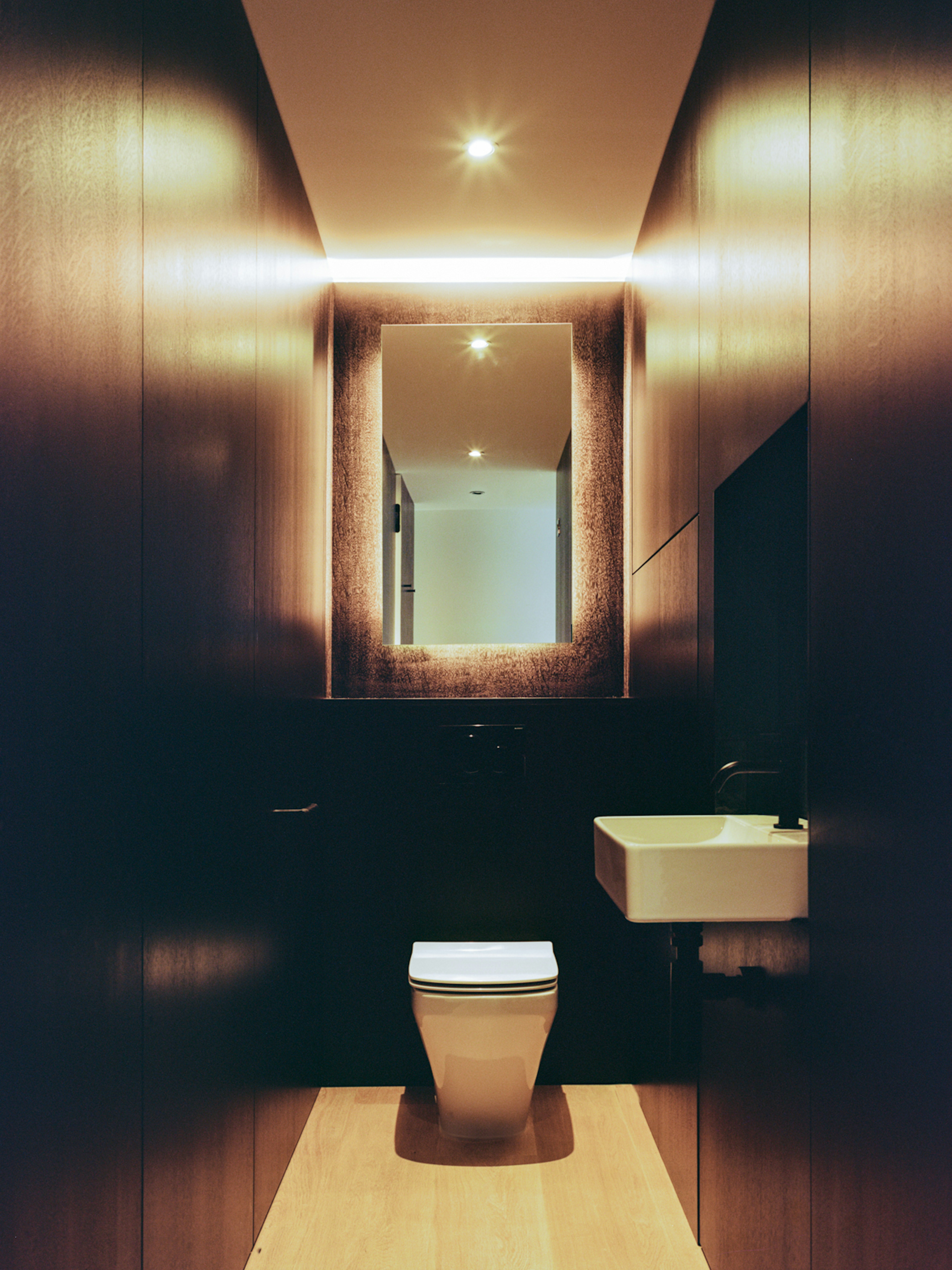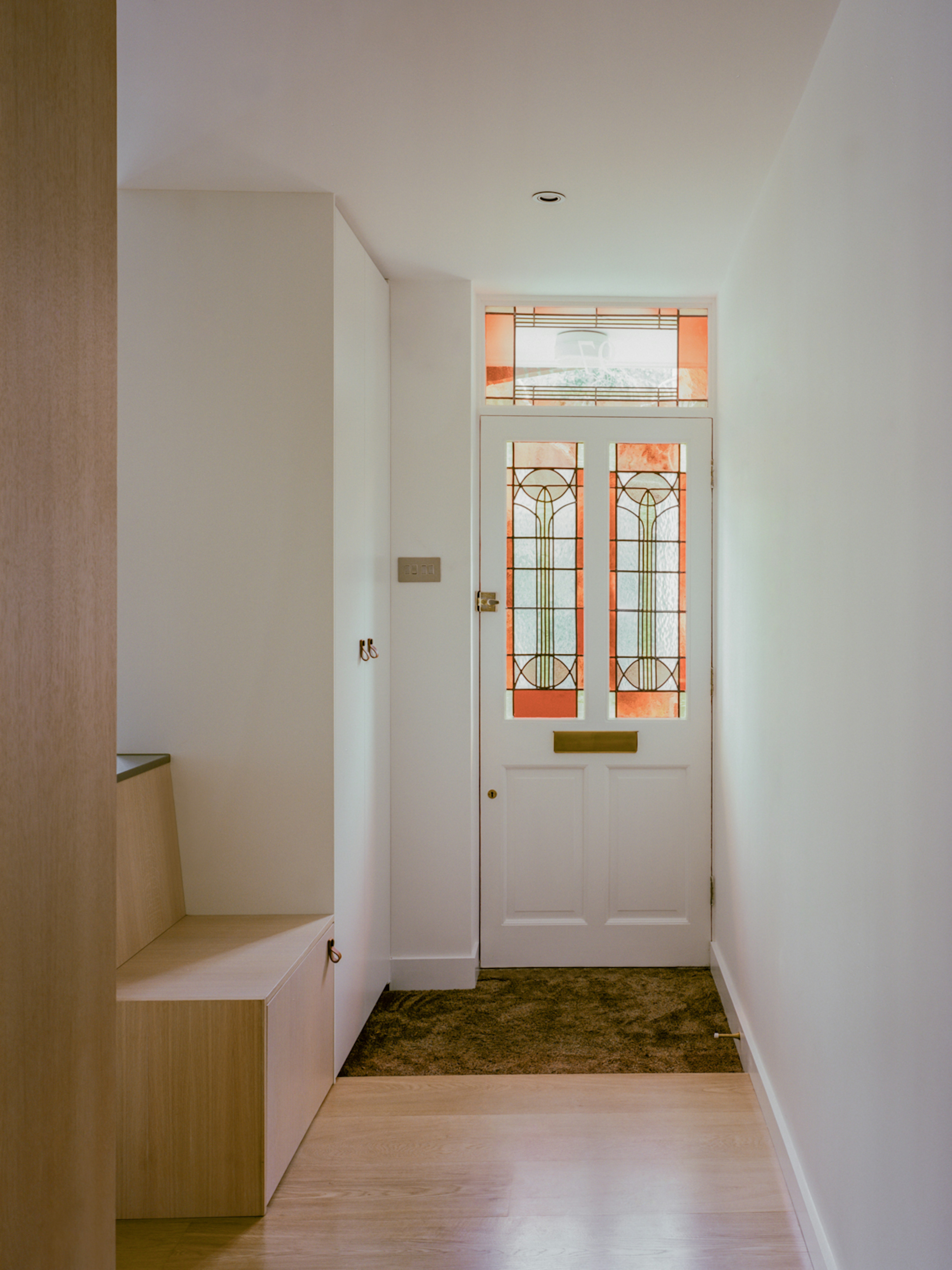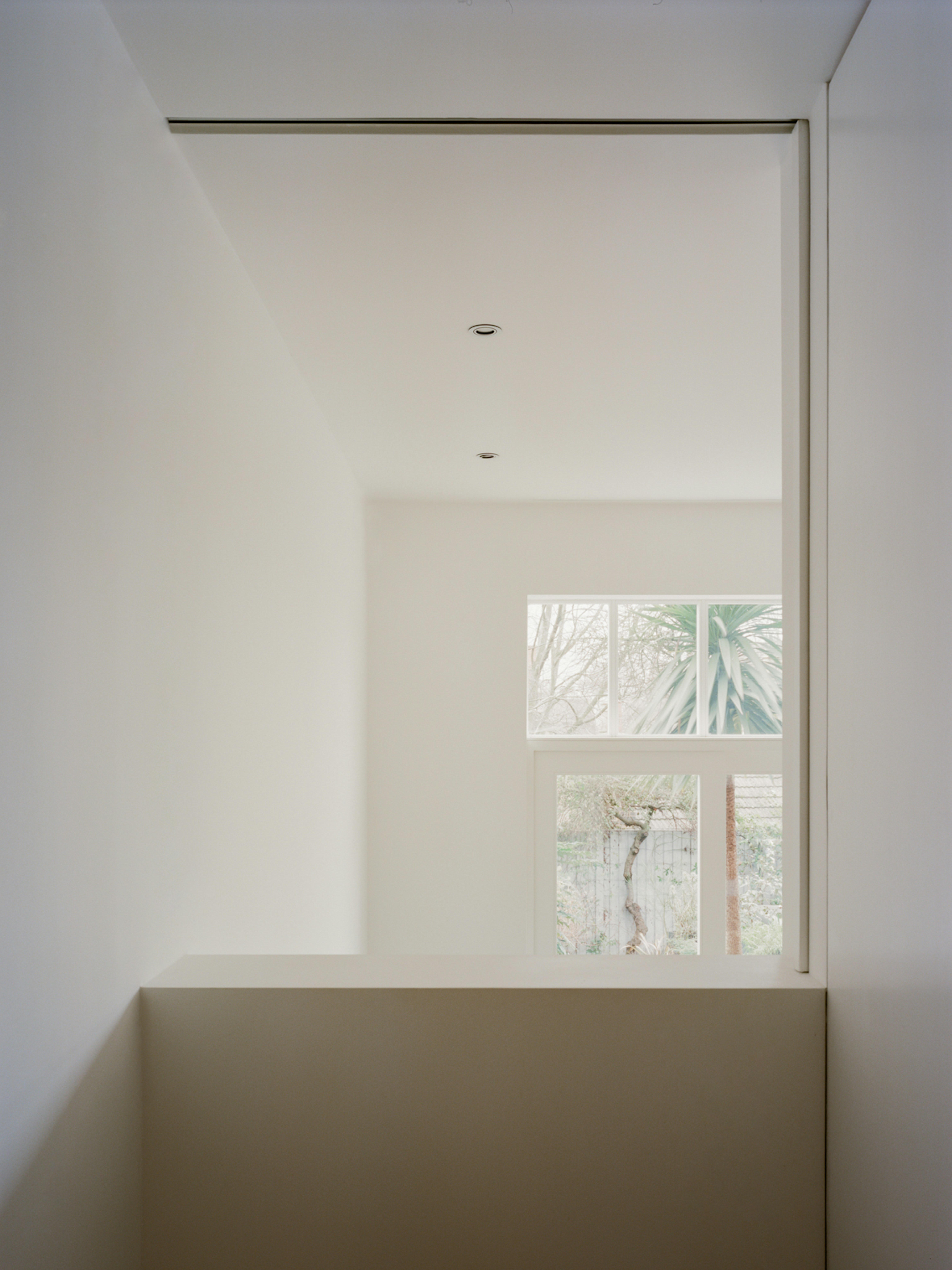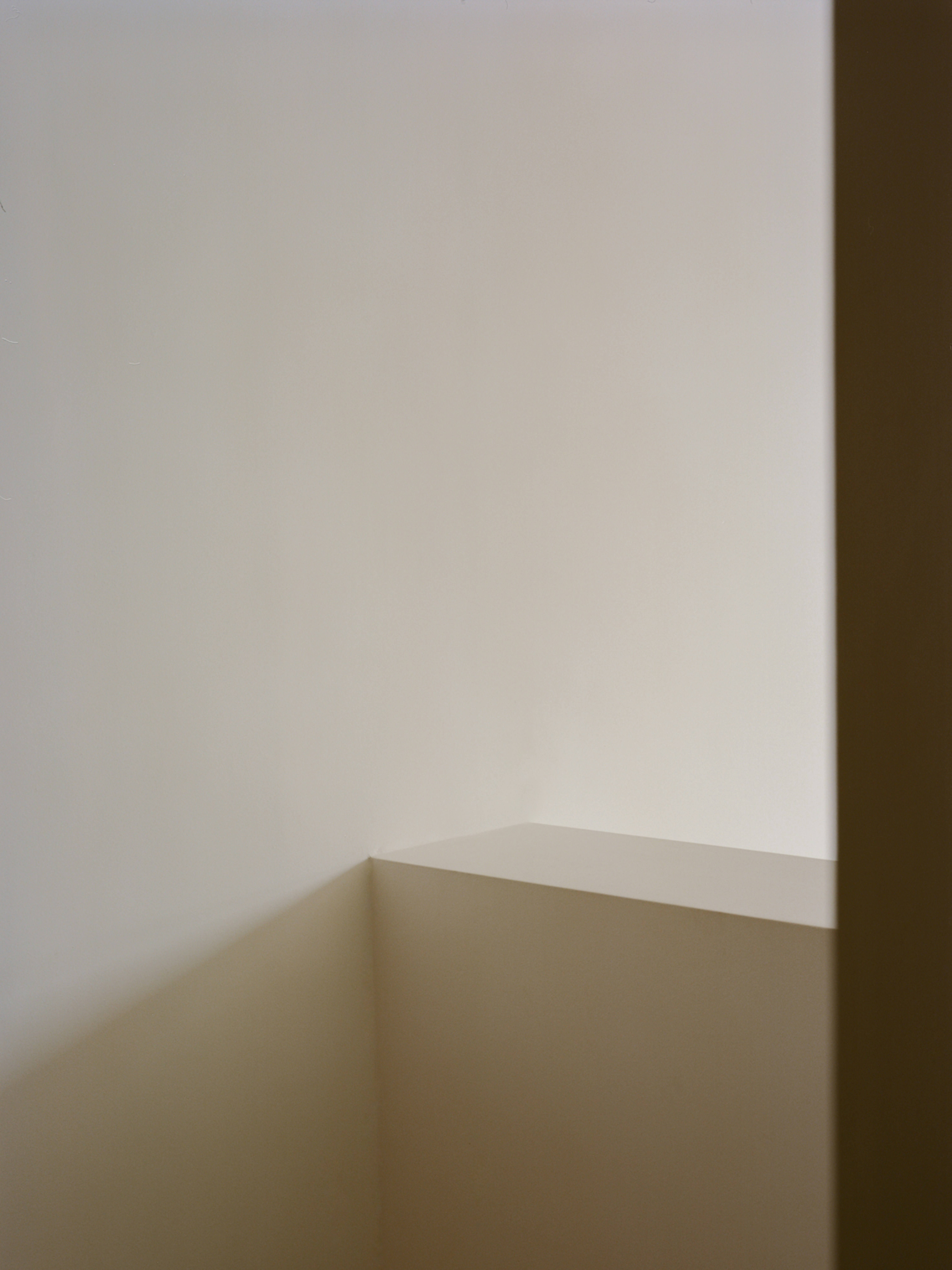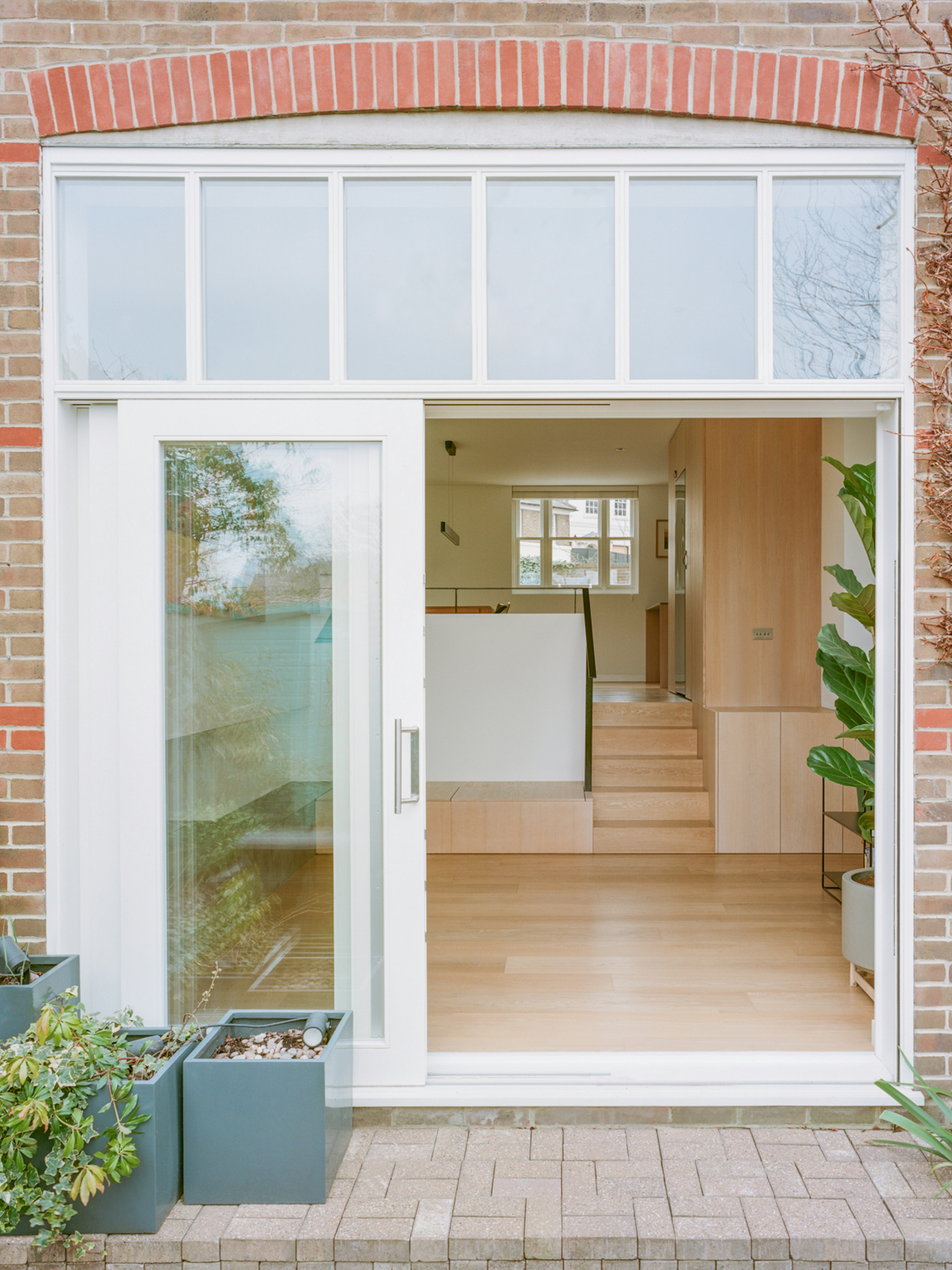 The project involves the extension and internal reconfiguration to a 1980's mock-Victorian home within the West Greenwich conservation area. The ground & first floors are extended into an existing unused off-street parking space, completely reconfiguring the internal layout with light-filled living space designed for large gatherings of friends and family.
The new ground floor arrangement is defined by a new Oak 'block', articulated to consolidate the new full height kitchen cabinetry, a reconfigured stairs to the first floor and a black Ebonised Oak ground floor bathroom. Integrated into the lowered sitting room level is a new entertainment system, storage and a large whiskey cabinet to store the clients collection. This new lowered sitting room holds a cast in-situ concrete fireplace set adjacent to a large Oak bench. A new dining area is formed beneath a large frameless rooflight, capturing views of the sky and bringing an abundance of light into the day-time living spaces.
The materiality of the new additions are deliberately restrained to stained English oak, concrete and black steel internally, allowing the clients belongs to add the final layer of texture within the space. Bespoke sliding timber doors were designed to open the rear of the house to the garden, and capture evening views to the Canary Wharf skyline in the evening.
The result, inspired by Adolf Loos' Raumplan, is a new light-filled stepped spatial sequence that revolves around the new Oak interventions. Upstairs a new Douglas Fir lined home office is formed within the 1st floor extension.
A further phase of works will involve the creation of a new master suite, upstairs bathroom and refurbishment to guest bedrooms.
-
London, 2022
Contractor - Carlund
Engineers - Simple Works
Photography by Lorenzo Zandri