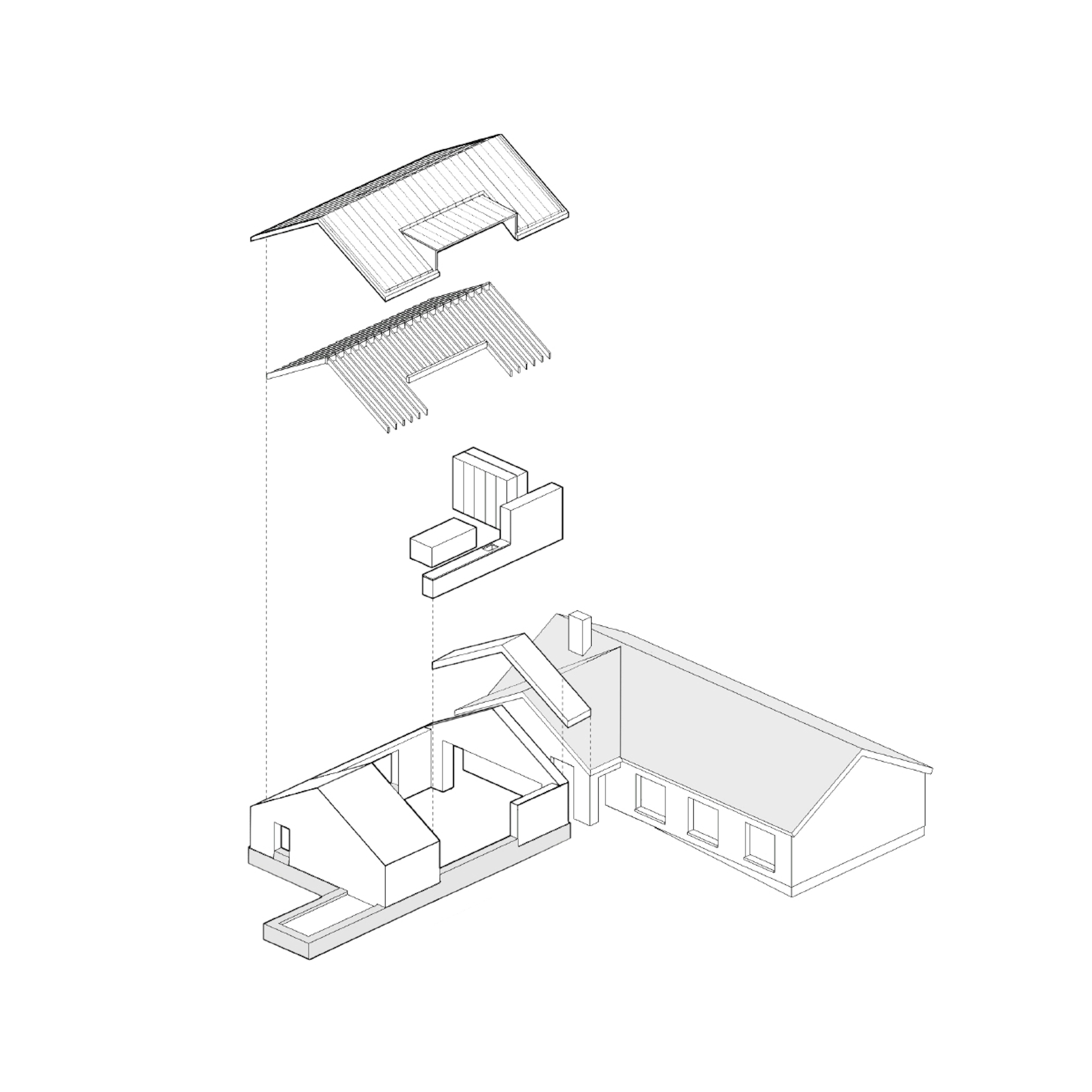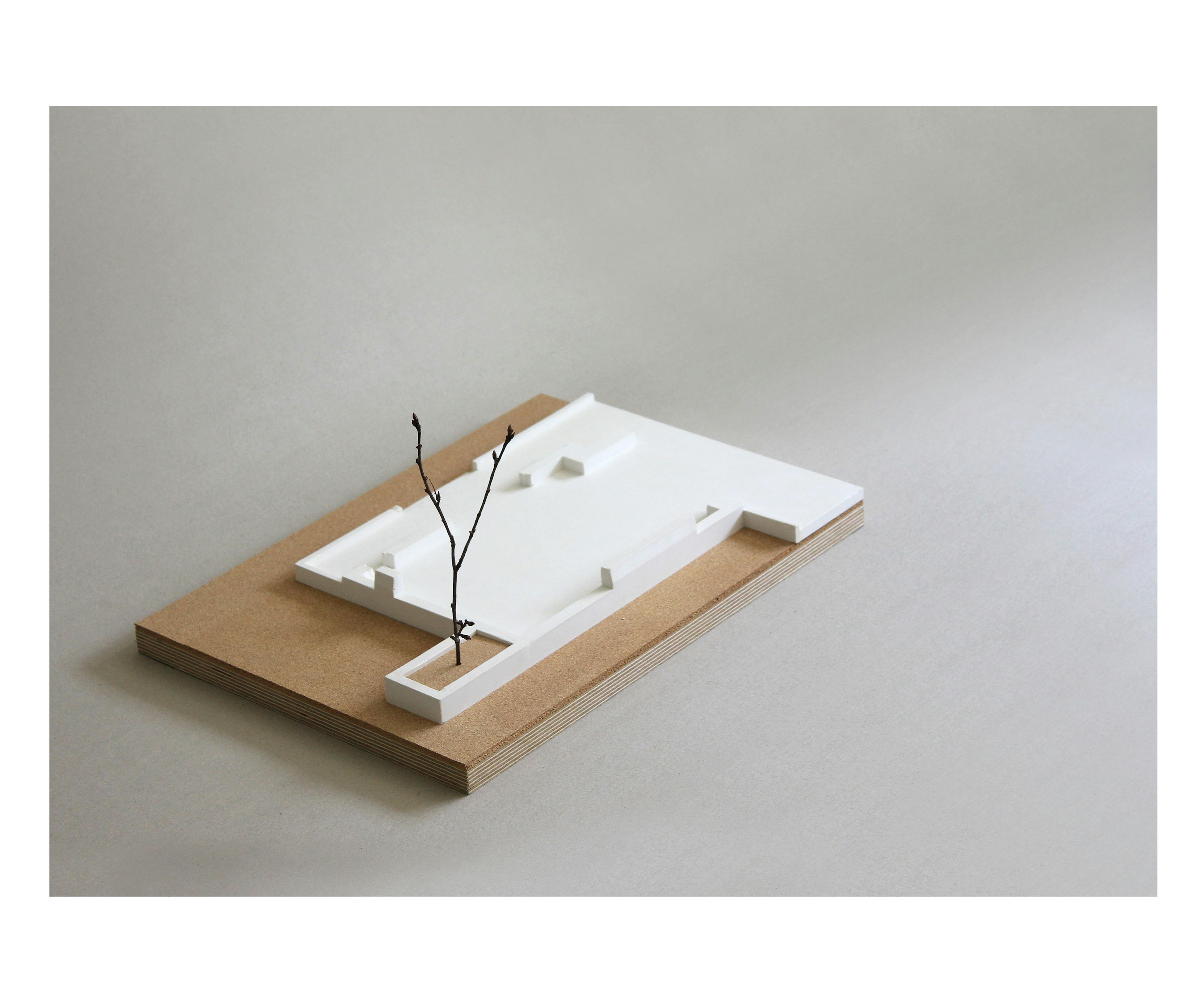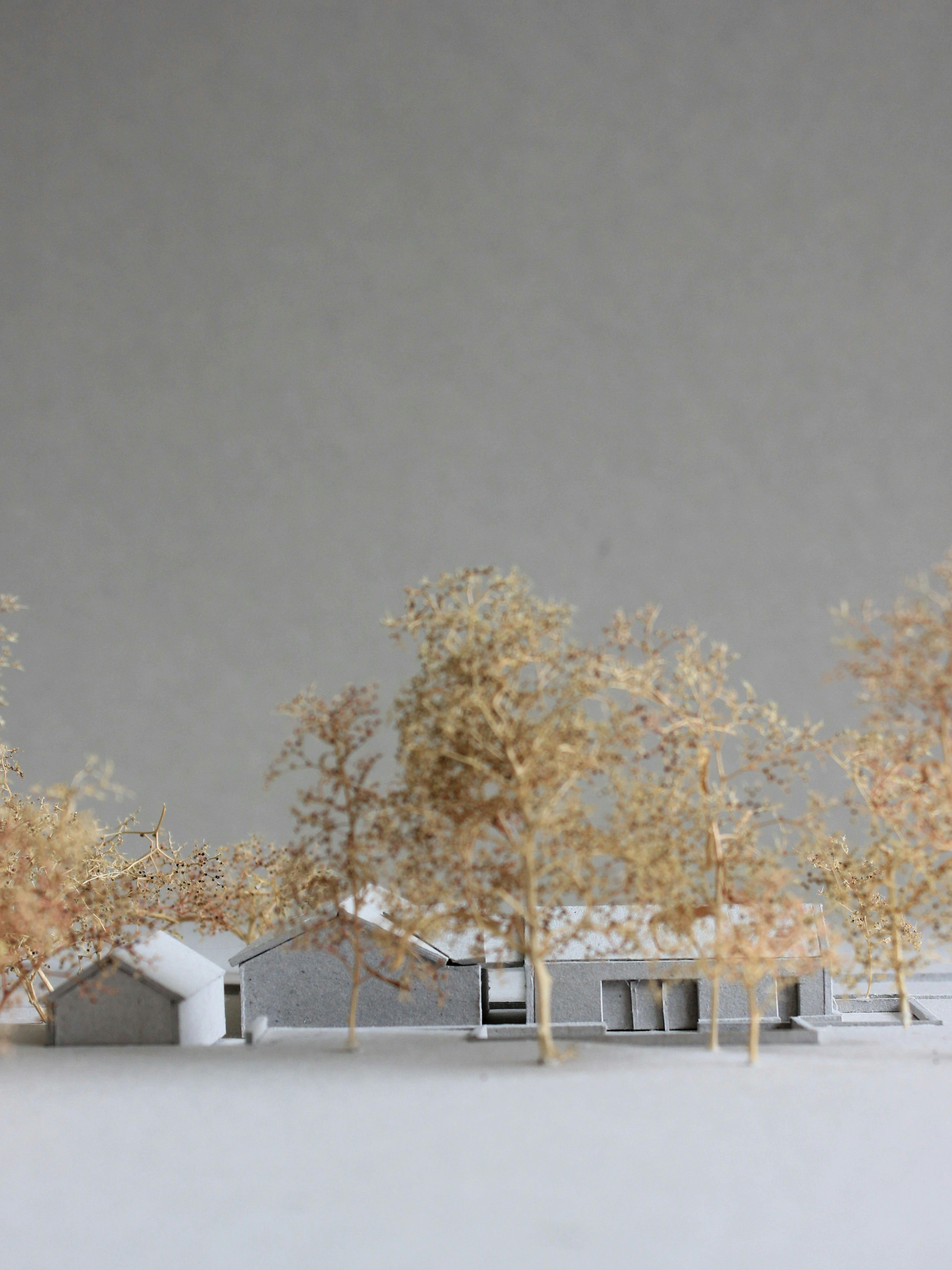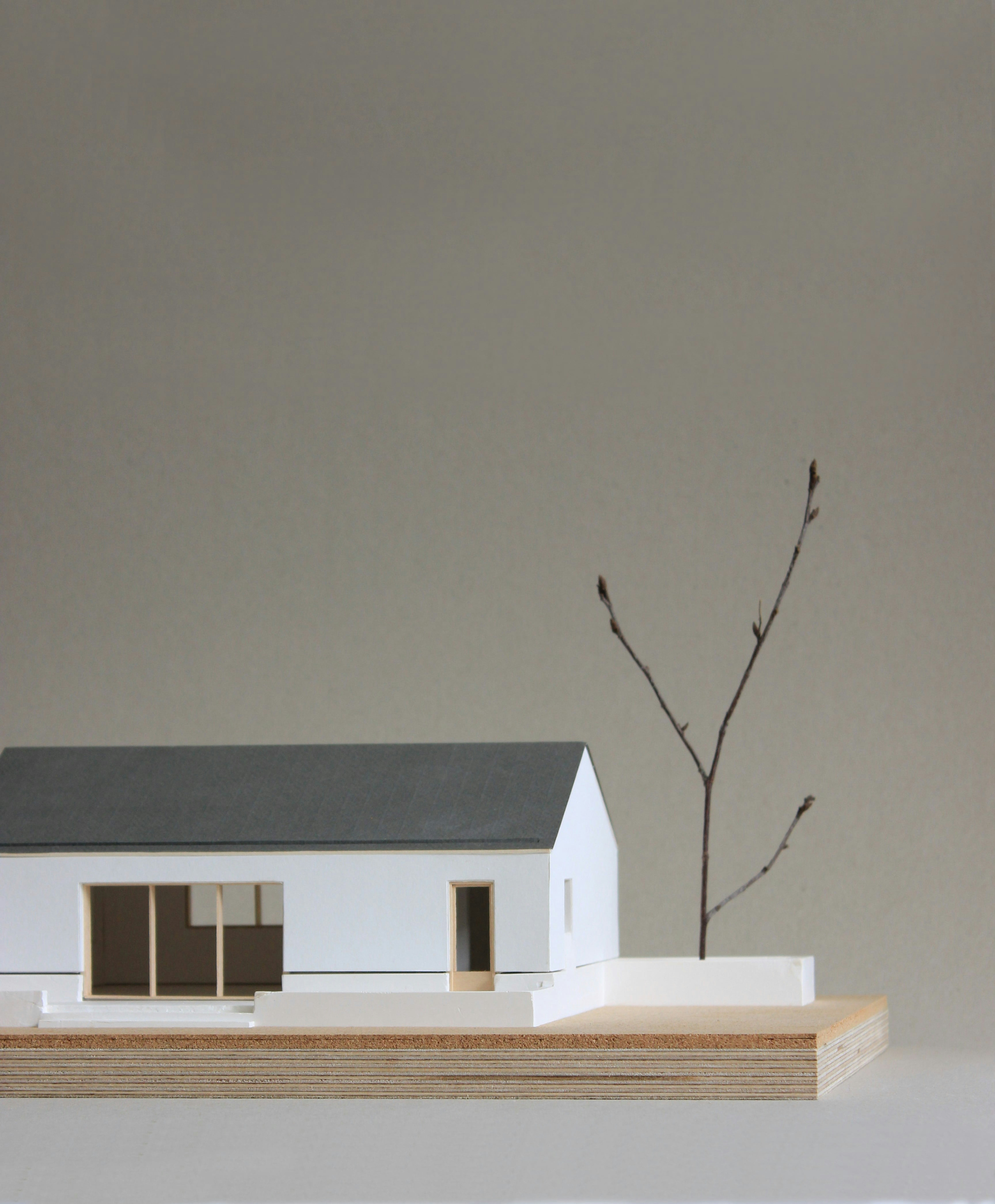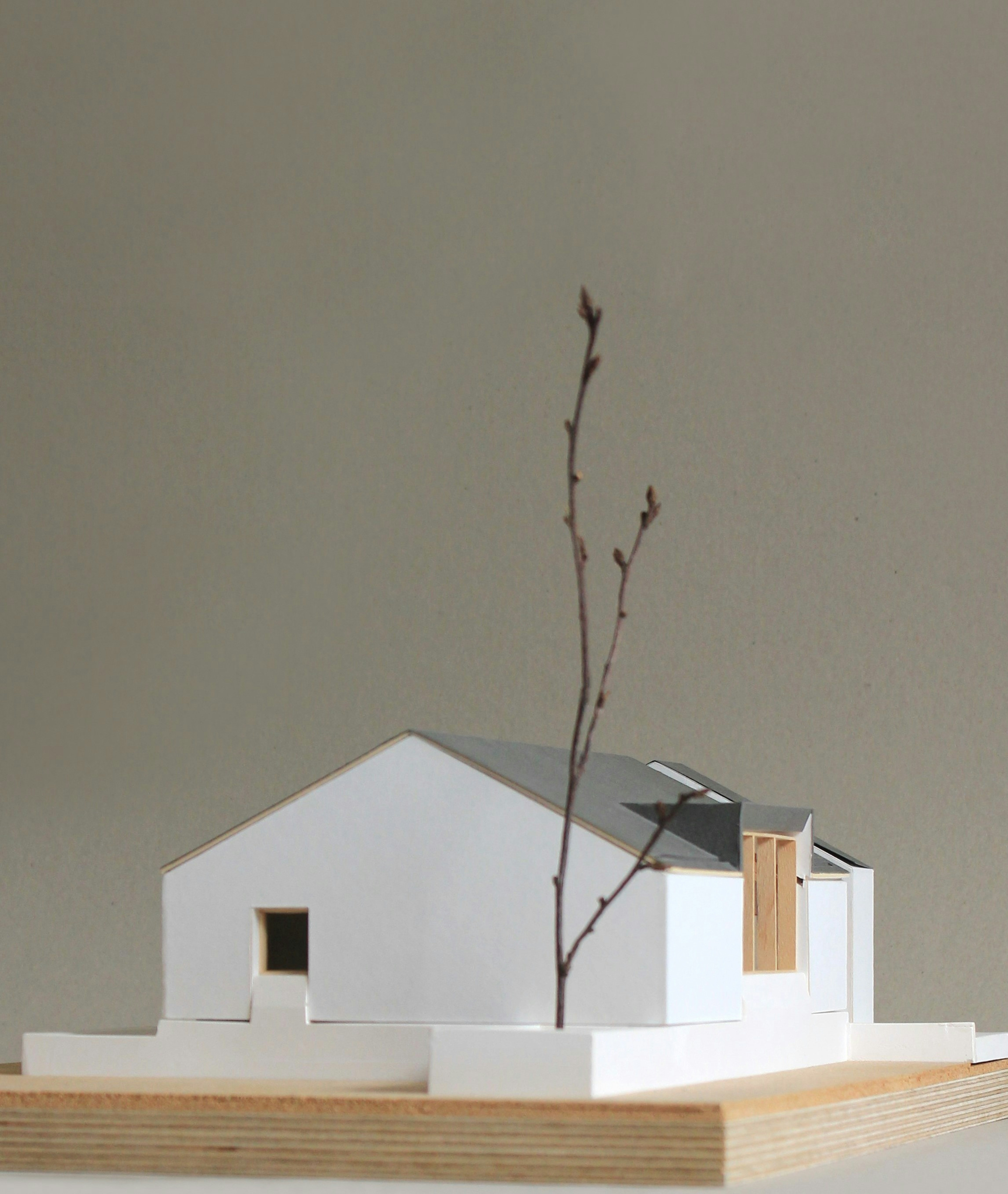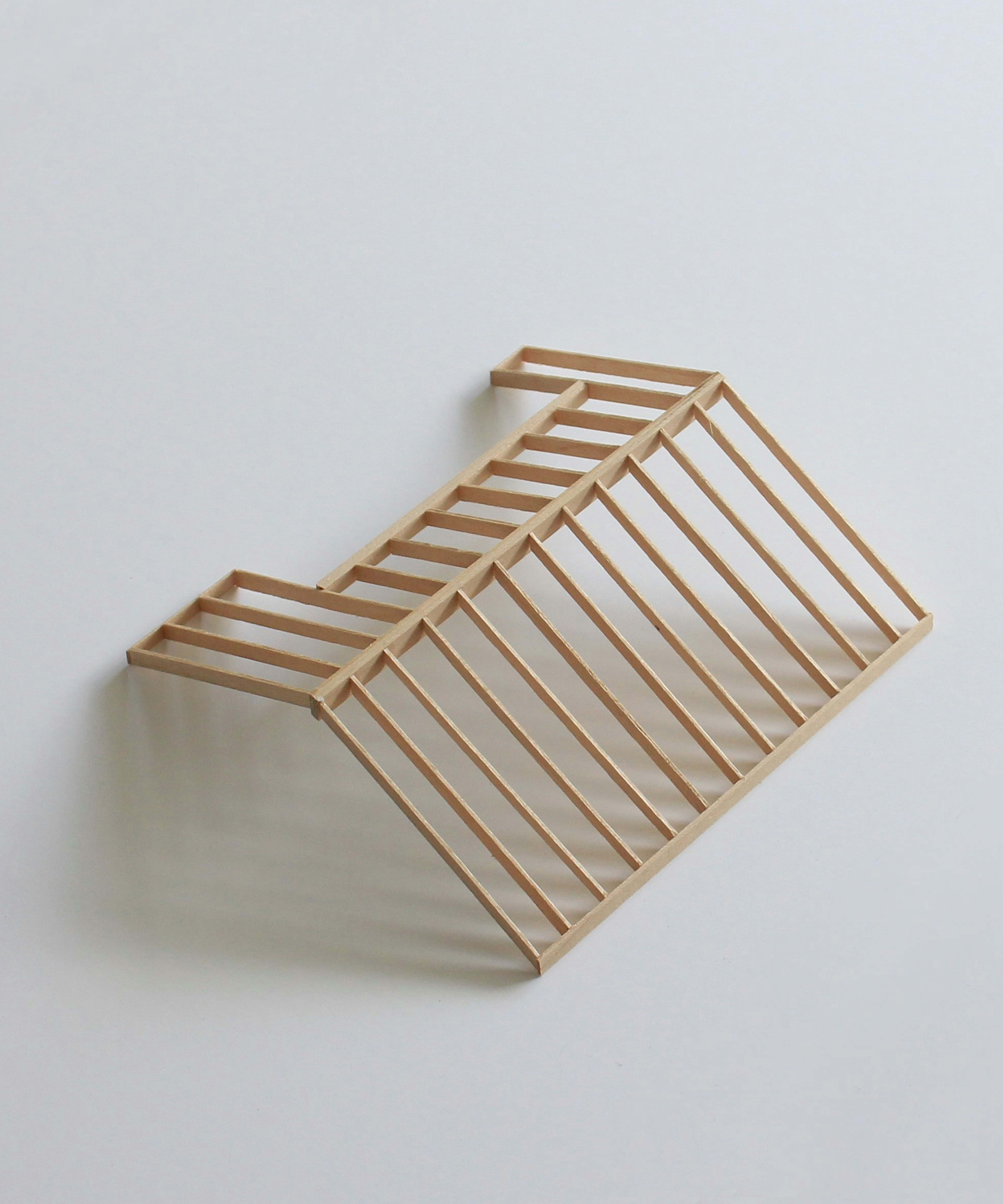 The Irish countryside has historically been built upon using traditional house types - cottages, long houses and tower houses. Since the 1970's, the bungalow became the go-to building type due to it simplicity and affordability to construct. This project builds off of a typical Bungalow built in the 1980's and rationalises a number of issues relating to the Bungalow house type, mainly reorienting views to the Galtee Mountain's & capturing light throughout the day.
The new extension follows the form of the existing house and surrounding farm buildings, but modernised with crisp white render, metal roof and a prominent cast concrete plinth. The plinth form defines the extensions connection with the landscape, incorporating everyday domestic elements such as planters, steps, rainwater outlets and lighting. Where the new building opens to the landscape, the plinth rises to form robust window sills or benches depending on the requirements of the openings.
The house explores the studio's preoccupation with advancing construction technology, and utilises a new hyper efficient & low carbon construction system. External walls are to be constructed from porous Porotherm blocks that will sit on an insulated raft foundation. The new build, and refurbishment of the existing bungalow target an A+ energy rating when complete.